Ground Based Interceptor / FTG-06 Launch Images
2012 November 25
On 2010 January 31, a Ground Based Interceptor (GBI) was launched from Vandenberg AFB, California as part of FTG-06, a live-fire test of the Ground-Based Midcourse Defense System. Plans called for the GBI to intercept a target launched moments earlier from the Marshall Islands (an intercept was not achieved). The following images show the GBI launch from northwest Vandenberg.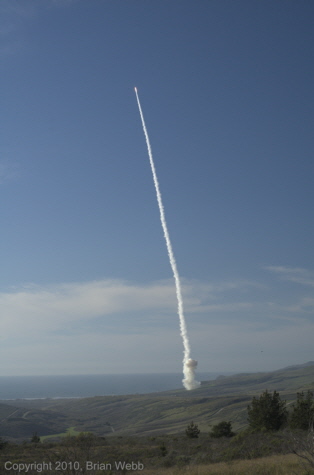 The Ground Based Interceptor emerges from its silo at northwest Vandenberg and quickly climbs.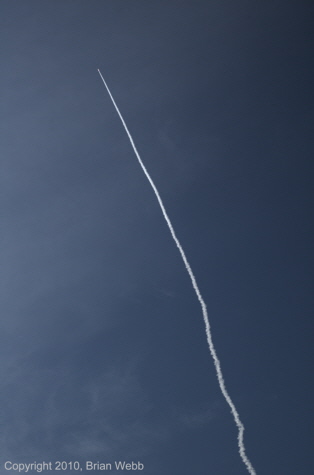 The Ground Based Interceptor continues to climb as it heads downrange.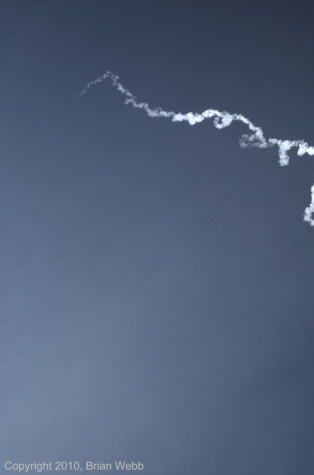 The missile disappears from sight and leaves behind a convoluted smoke trail.
Copyright © 2012, Brian Webb. All rights reserved.